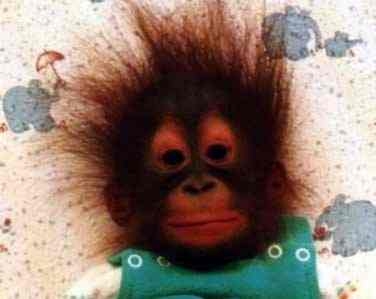 Always experiencing a BAD HAIR DAY?!
Tried plenty of products but it always NEVER WORK?!
Miss Nineteen is now introducing


MAGIC BOO,


the solution to all y

our hair problems!
Magic Boo has been the NO.1 TOP SELLER in Hong Kong Watson for 6 continuous years.

It does magic to your hair with its new formula which contains NaPCA (one of the best moisture binders) and aloe vera extract, bringing you the soft, silky and healthy hair you've always wanted!

One minute hair treatment and it can be yours at only RM17!
That's right, ONLY RM17 for smooth, frizz-free and soft hair that everyone wants.
Product
Magic Boo One Minute Hair Treatment.
Moisturizes hair thoroughly and penetrates quickly into every hair strands.
It effectively revitalizes, refreshes and adds shine to hair.
How to Use
After shampoo, apply Magicboo One minute hair treatment evenly on hair. Gently massage and leave on for one minute. Rinse thoroughly.
Recommended for daily use.
Basically it replaces your conditioner. This functions the same as a conditioner, except BETTER!
Caution
For external use only. Avoid contact with eyes. If this happens, rinse thoroughly with water.
Storage Instructions
Please keep in dry place and avoid direct sun exposure.
Magic Boo is totally MAGICAL! I've heard many good comments about this product and decided to give it a go, and it was a decision that I will NEVER regret. I'm putting aside all my conditioner, hair oil, hair mask and hair mist and I'm just gonna stick to MAGIC BOO! My hair is so soft and smooth after I use it and the best thing is that it reduces the frizziness of my hair! I wake up every morning without seeing a BOMB hair/ Lion head! Magic Boo is highly recommended and trust me you will never regret buying this. I cannot stop touching my hair every time I wash my hair with it!
and now my WHOLE family is also using it!
These can be yours at only RM17 per tube!
*3 tubes and above at RM15 per tube!*
Email me at missnineteen19@gmail.com for further enquiry!
Tracy:
OH MY GOD! I should have known of this product earlier. Otherwise I would have saved HUNDREDS of dollars on hair treatment products. This totally beats them all. I love it! So soft and nice and it smells good too! Thank you Miss Nineteen for bringing in this product.
Christine:
I'm SOOOOO amazed with the Magic Boo i bought! Definitely worth every penny! I'm surprised how well this treatment oil works! My hair used to be so frizzy and BIG but now it's so smooth and shiny. OH and i love the smell too! A MUST-BUY PRODUCT! :) I guess I'll look so weird smelling and touching my hair so often now LOL! Thanks Missnineteen!
Queenie:
magic boo is the bomb. i was dye-ing my hair like ALOT after high school days and those colours are seriously nice in colour but does ugly stuff to ur hair. it's frizzy at most days or it will look like some straws in the other days. but magic boo managed my hair sooooo wellll...tamed it like a baby.

magic boo smells nice too. it made my hair soooooo fluffy soft :)

it's easy to use and easy to rinse off. like a normal conditioner and its not even expensive. merely rm17 onli. i would so use magic boo rather than the others.
Lynna:
I've only used it once already can feel the effect. My fingers can run through my hair smoothly and it doesn't get stuck like it used to! HAHAHAHA
Wan Yee:
Hey Missnineteen, I've received my parcel today and just tried using it. it is super awesome and so worth it for RM17. I will definitely buy from you again once I use this finish and will definitely recommend to my friends. You totally save my hair and my cash! $$$$! hehe.


polkadot18 (LYN):I've received the magic boo already. It is superb. after using, i can instantly feel the effect. my hair is so soft and smooth now. i cannot stop smelling it as it smells so good. even my mom can see the difference in my hair and asked me whether i change my shampoo.I will tell my friends bout magic boo and will buy more once i finish this tube. thank you so much! =)



meiying:
jz tried on magic boo today and it's really really GOOOD! I can feel my head is not so heavy and my hair is softer now =) it's a great hair treatment kit to replace my daily conditioner and most importantly, it's cheap yet it delivers more than what it cost!! :) Definitely a great deal and i'll get more soon!!


Xinyi Heng:
after started using the magic booooo, i cant stop myself from using it anymore..becz my hair is getting softer and smoother.......it adds shine to my hai toor....i love it so much ....MOreover, it is one minute treatment, so that i do not have to wait for long..it is convenient for me.....
Ann Gee:
I look forward to washing my hair everyday with magic boo as it makes my hair so soft, manageable and leaves a healthy shine too! I used to cough up a lot of money on expensive brands but now with magic boo, I get to save so much ~ thank you for introducing magic boo to me grace :) will definitely repurchase! double woots!! :)
Duee:
Hey Grace, thanks for the business, really love the stuff, love the smell and made my hair soft :)
i've received the parcel yesterday and i've tried it this morning b4 go to work. and guess what? i think my hair is a lil bit smoother and it smells nice too. right now is 11pm, and the scent is still there. i love it so much. will come back and buy it again from you babe. thanks, thanks a lot.
Zaza
Ann:
Hello Grace.
I've promised u to come back n give my review of Magicboo product.
Well I've been using it for more than two weeks now n my hair condition had improved a lot! Seriously.. I don't have to go to saloon for treatment at all. Love the scent! Smells so sweet. Now I'm ordering 2more tubes from u because it is not only me who using magicboo. My brothers n sisters,we're all sharing it! Hope u still restock this product in the future :)
Izzah:
Hey missnineteen..
Thanks ya for the COD.. nice meeting u

Anyway, i've try once and its really soften my hair! and i love it smells



I will definitely buy from you again once I use this finish

.. TQ!
*320 tubes
sold since 27/3/11*